Special care needs insurance program – Our special care needs program is a private Dental and Vision insurance plan that is specifically designed for nursing home residents. It is funded through monthly patient pay or private pay. Currently, Michigan Medicaid provides limited dental and vision benefits, i.e., preauthorization is required for dentures and limits replacements to once every 5 years. There is no coverage for Periodontics or oral surgery services and the dentist needs to be a Michigan Medicaid dentist. Medicaid does not readily cover eyeglasses. Only with our program, can you receive benefits in addition to the minimal Medicaid coverage's, such as:
Coverage for Periodontics and oral surgery services

The ability to use a non-Medicaid dentists

New dentures every 3 years

Elimination of transportation/stop fees

New eyeglasses every year

Covers dentures and glasses for life against loss or damage
This plan is provided at no cost to the facility and no additional out of pocket cost to the responsible parties for those with a patient pay amount. This plan is designed to meet all of the resident's needs and has no co-pays, deductibles or maximums.
Incoming offsetting – A resident of a nursing facility who is on Medicaid must generally turn over all his/her monthly income to the nursing facility; this is the patient pay amount. However, there are allowable expenses for which residents can use their income prior to turning it over to the facility each month, i.e. hearing instruments, glasses, private insurances, prescription coverage's etc etc. Then, Medicaid increases its payment to the nursing facility by the amount that was used for the covered benefit, thus, the facility receives the same total amount as before. If the cost of a covered benefit exceeds the patient's monthly payment amount then it simply carried over to the next month. The resident is simply redirecting part of his/her money for the need. No net additional cost to the resident, no costs to the facility and the resident receives a benefit not covered on the Medicaid/Medicare fee schedule.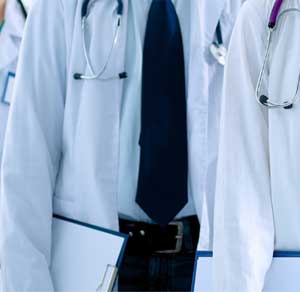 Our goal when we go to a facility is to exceed the expectations of our customers. We are able to do this by offering services no one else can and won't. We recognize our customers are being asked to do much more with less in an increasingly stringent regulatory environment. This is why in addition to our unique services; we also do little things to help ease the burden of ancillary services:
Single point contact system that streamlines ancillary services and effectively eliminates the need to send information multiple times.

We have made substantial financial investments in equipment utilized by all our practitioners.

MDS evaluations are included on our paperwork, filled out and provided for your MDS coordinators to use.

We contact responsible parties on the facilities behalf through mailings and phone calls.

Electronic/written record keeping and free in-services on all services.

Monitor/maintain the need for ancillary services in the facility for new residents.

We do all of our billing directly with insurers and/or responsible parties.